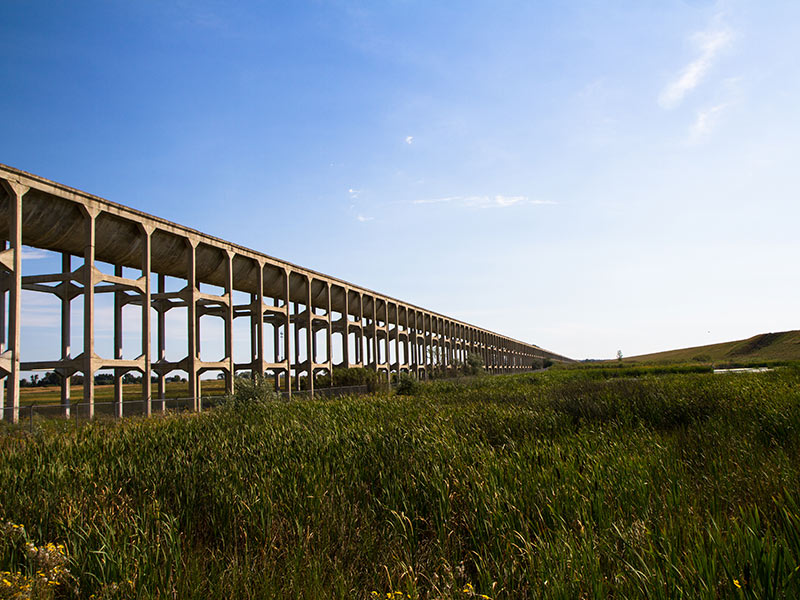 Put down your history books, because this history lesson can only be taught through an exciting, interactive journey. Jump into an interesting adventure back in time, as you learn about the history that shaped the Brooks Region into what it is today. With historic sites and museums focusing on different eras, you'll embark on a true blast through the past as you uncover the Brooks Region through the ages.
Brooks and District Museum
Take a walk through time, as you experience the cultural heritage that makes up Brooks and the surrounding area. The history of this region comes to life through pieces of natural history, artefacts, documents and maps. Each exhibit is as unique as the history itself, with portrayals of the life of early ranchers, the war years, the N.W.M.P., the Canadian Pacific Railroad and the Eastern Irrigation District. The Brooks and District Museum is also home to displays that recognize John Ware, the oil industry, and the Sutherland Colony. Head outside to visit historic buildings and take a walk through another time.
EID Historical Park
Established in 1976, a group of residents and farmers created the EID Historical Park with the desire of preserving the history of the settlers who came to the area beginning in the year 1917. The park is situated on 17 acres of history and is home to the Scandia Pool Elevator, the first elevator in Alberta to be declared a historic resource. The park is open from May long weekend until September long weekend from 10 a.m. – 7 p.m. Mondays-Saturdays and 12 p.m. – 7 p.m. on Sundays.
Blackfoot Crossing and Historical Park
Dive into an unforgettable journey, as you enjoy an authentic Blackfoot cultural experience through incredible exhibits and stellar performances. This Historical Park offers new and exciting events, activities and demonstrations, providing a unique and fun way to learn about the history of traditional Blackfoot culture. While you're there, get a taste of Blackfoot cuisine with the park's restaurant, or stop by the gift shop to take home a little piece of history of your own.
Brooks Aqueduct
Visit this river in the sky, and discover the fascinating history of this monumental structure. What was once filled with flowing water for the croplands of southwestern Alberta, is now an essential piece of Brooks' history. The Brooks Aqueduct was erected over 90 years ago by the Canadian Pacific Railway's irrigation division, and at the time, was the largest concrete structure of its kind in the world. Visit this National and Provincial Historic Site and discover the standing history of the pioneers who developed the region.
Set your sails for Brooks Region, time-traveller! Gain a better understanding of Alberta's history with these heritage sites.